clear command
The clear command -as you can tell from the name- clears the terminal window. It is usefull to work clean window.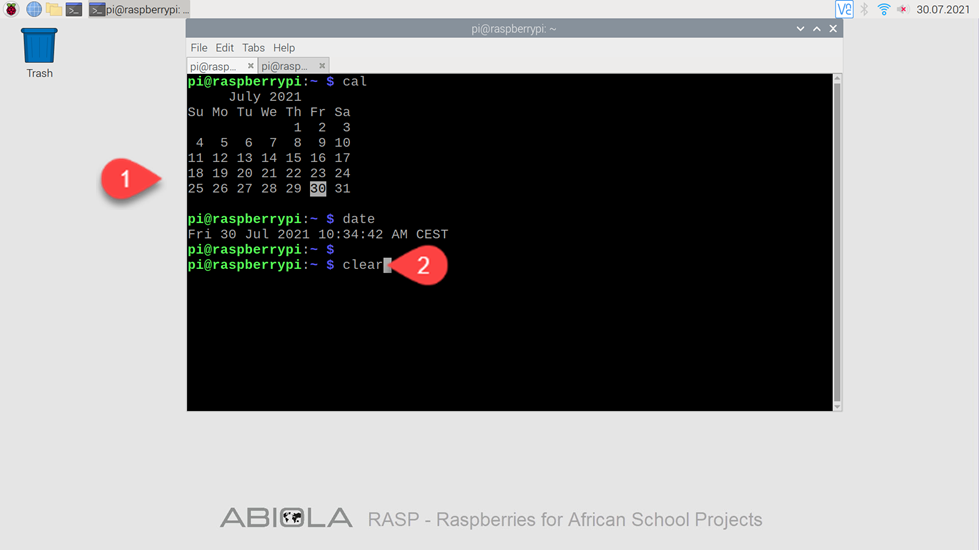 We run some commands and there are many information at the terminal window.
Enter clear command to clean the terminal.
Your terminal will be clean after clear command and you can work at clean terminal.