In this lesson, you will learn how to move your taskbar. You'll also see how to align the taskbar and resize individual items.
The taskbar is a great tool to open different programs (such as your Internet browser or Task Manager) and to monitor basic features (such as your Internet connection or volume control), which are important while working with the user interface. By default, different operating systems have the taskbar placed in different places. This exercise will also help you to better recognize and use different layouts for the user interface.
Opening taskbar settings
First, let's go to the taskbar settings: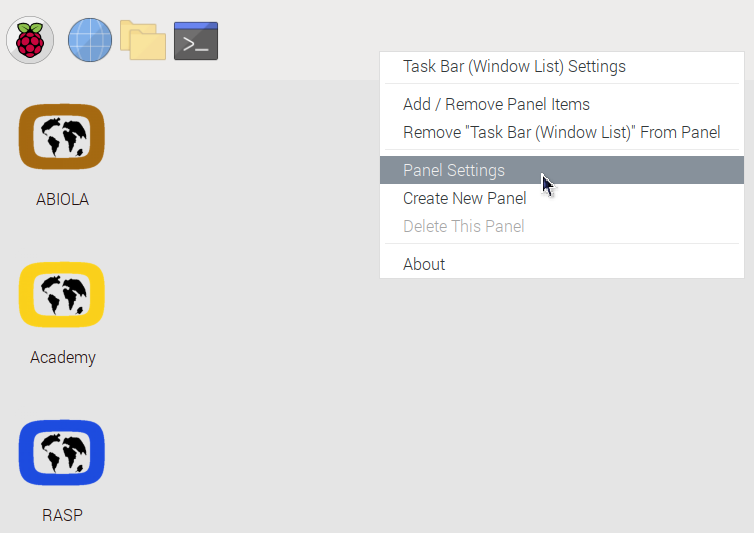 Open the drop-down list by right-clicking on the taskbar.
Select a vacant spot on the task bar when you click.
Select the taskbar settings with the left mouse button.
View and try out different setting options
Let's take a look at the setting options: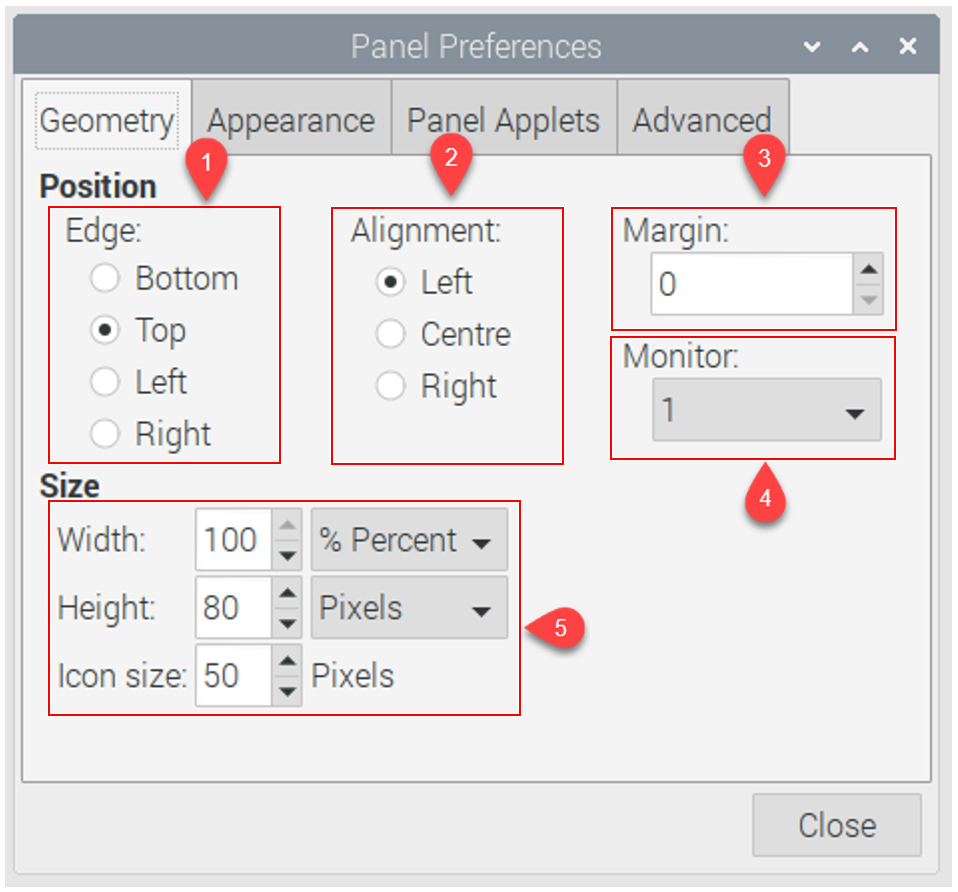 Here you can determine the position of the taskbar: bottom, top, left or right side of your screen
The orientation of the taskbar can be changed to left- aligned, centered, or right-aligned.
Use this value to set the edge spacing.
If you have several monitors connected to your Raspberry Pi, you can set here on which screen the taskbar should appear.
Here you can specify the following values:

Taskbar width as a percentage of monitor width
Taskbar height, in pixels
Icon size in pixels
At this point, I would like to encourage you to try different settings on the taskbar. If you make any changes to these settings a Raspberry Pi that is used by other people as well, you should check with them or reverse back to the previous settings after your work is complete. This is to ensure that you do not end up messing with the settings created by another user.
You can now also move and adjust the items in the taskbar to optimize their accessibility for your own working purposes. Stay tuned! There are more options for personalization yet to come!