The Raspbian operating system has been around since 2012 and has been specially tailored to the hardware lineup of Raspberry Pi computers. The entire operating system is based on a so-called Linux kernel under the Linux distribution Debian. It is worth noting that both Debian and Raspbian can be used for free and the source code is made openly available to the general public. That's why regular adjustments and updates are released and made available for them. Not only have many new features been added over time, but now the operating system is also officially referred to as Raspberry Pi OS.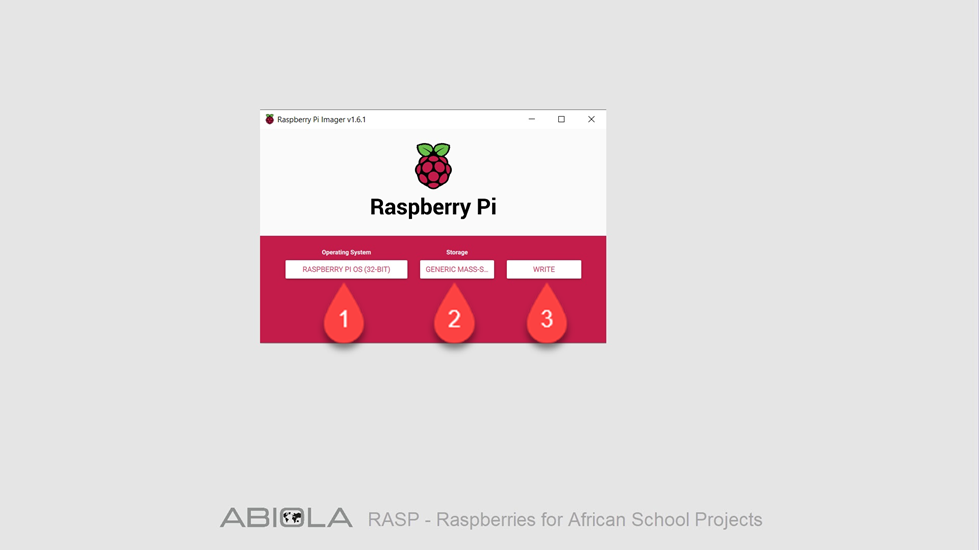 Since 2015, the operating system has been officially supported by the Raspberry Pi Foundation as the primary operating system for the Raspberry Pi family of computers. With the help of the Raspberry Pi Imager, the current version of the operating system can be copied to a microSD card.
Don't worry, you don't have to do anything yet at this point. The picture only shows you how we can reinstall the operating system. Over the course, you'll get to learn how to add or install similar programs like this.